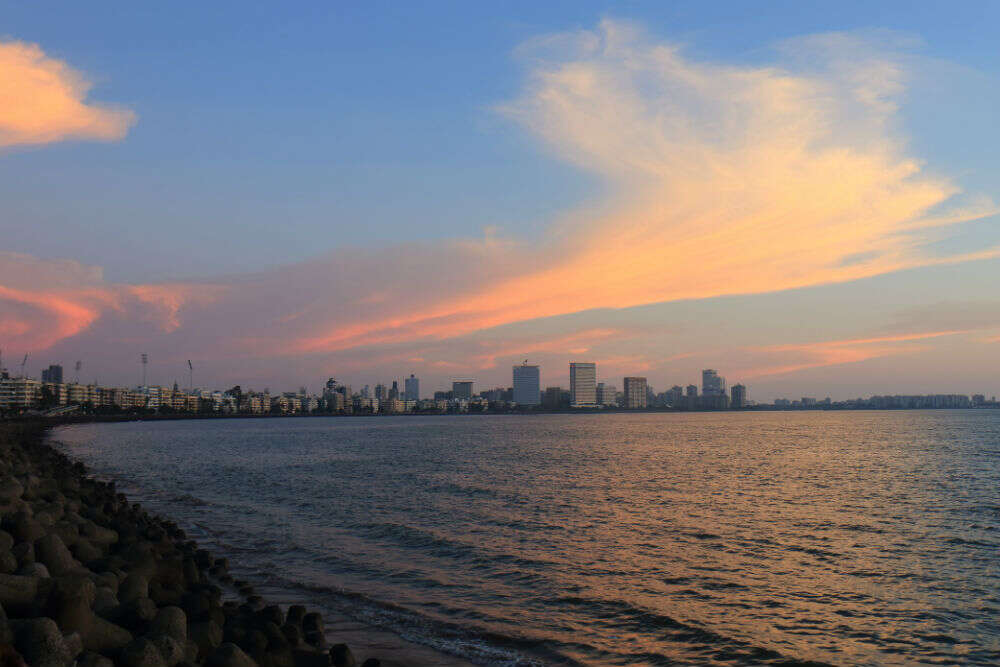 PC: Google
Mumbai, the city of dreams and its numerous landmark locations have always been famous for their uniqueness. However my personal favourite has always been the long stretch of land beside the gigantic sea, the Marine Drive! It certainly in many ways has driven me crazy a lot many times.
The skyscrapers beside the massive ocean have somehow grabbed my attention every time I visit the place. The tiny cubicles in the buildings house the highest of human ambitions, probably as big as the Arabian Sea nearby. I have found it to be a place where the dreamer from Dharavi (slums) and the richest of the rich from the Town, as if blend together. Their aspirations and dreams certainly do not obey any boundaries. Exactly like the sky and the ocean merging their boundaries in the horizon.
While walking the long stretches, you can forget the sound of the local train which a common man often finds difficult to forget otherwise. Sitting on the pavement and staring at the crescent moon along with the dancing waves with the silver reflection on it, it certainly is difficult to not praise the beauty of the picturesque landscape. Breezy evenings, blinking little stars up in the clear sky, ships selling far off in the ocean waters with tiny glow of light ,as if present before you a painting that God has himself created.
With the sparkle in my eye and pure emotions of happiness in my heart I looked at the man sitting beside me. Looked deep into his eyes! A blank stare, an empty look, stoned eyes!!Taken aback, I try again & try hard to find the spark that had once ignited my feelings. Alas, I did not find it at all.
Queens's necklace, had as if, lost its lustre & sheen. Was all the beauty around fake? Was Marine drive, just a place of concrete ground filled with rocks and numerous people just adding to the chaos & noise? Why did I see things differently unlike those stoned eyes? Why could only I, hear all the laughter & giggles and wanted to laugh along?
Was I, the only one in love?